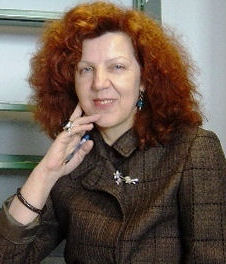 Biography
I am a member of the Academic Advisory Committee of 'China in Comparative Perspective Network' (CCPN), LSE, London; a Senior Research Fellow at the Nordic Institute of Asian Studies, Copenhagen; a member of the Editorial Board of Berliner China-Hefte, Chinese History and Society, Berlin; a co-founder and administrator of the Women and Gender in Chinese Studies Network (WAGNet); a member of the International Advisory Board, Research Centre of Translation Studies, China Women's University, Beijing; and a member of the Honorary Advisory Board of UnCUT/VOICES Press, Publishing against Female Genital Mutilation (FGM), Frankfurt am Main, Germany.
Research interests
My research interests are in the areas of religion, gender and agency; gendered constructions of memory; feminist ethnographic practice; marginality and identity in contemporary China. I am involved in on-going collaborative research projects in central China, addressing issues of religious and secular identity, and the implications of growing female membership of both officially sanctioned religions and local cults for women's participation in, and contribution to, civil society. Participation in a Leverhulme Trust-funded project 'Sounding Islam in China; a multi-sited ethnographic study' serves the purpose of recovery and documentation of a gendered oral tradition from China's history of women's mosques.
Teaching
Gender & Development, M.Phil. Option, co-convenor (ODID/QEH)
Gender in Anthropology & Archaeology (ISCA)
  Current Doctoral Supervision:
The conception of poverty among the Nusosu in Southwest China (Aga Zuoshi)
Erotic Capital; the sexual dimension of China's economic guanxi system  (Tang Ling)
Selected publications
Chapter: 'Covering Body, Uncovering Identity: Chinese Muslim Women's Vocabularies of Dress - based on Fieldwork in Northwest and Central China', in Comparative Islamic Studies (print) ISSN 1740-7125 doi: 10.1558/cis.28236 Comparative Islamic Studies (online) ISSN 1743-1638 © Equinox Publishing Ltd., 2016.
Article (with Rachel Harris): 'Introduction: Sounding Islam in China' in Performing Islam (3) 1&2:11-21. ©2014 Intellect Ltd. doi: 10.1386/pi.31-2.11_2, 2015.
Article (with Shui Jingjun): "'Outsiders Within': Speaking to Excursions Across Cultures" in Researching Gender. Situated Knowers and Feminist Standpoint. Vol.1. SAGE Publications, 2013 (2000, Feminist Theory, 1[1], reprint).
Article: 'Women Ahong, Sexual Morality and Muslim Identity in Chinese Consumer Society - claiming the female body' contributed to Women's Empowerment and Sexual & Bodily Rights in Muslim Asia and the Middle East edited by Homa Hoodfar and Anissa Helie. Zed Books, 2012.
Chapter: 'Sources of Authority: Female Ahong and Qingzhen Nüsi (Women's Mosques) in China' contributed to Women, Leadership and Mosques: Changes in Contemporary Islamic Authority edited by Masooda Bano and H. Kalmbach, Brill, Leiden, 2012.
Book: Women, Religion, and Space in China, Routledge NY, 2011. Co-authored with Shui Jingjun.
State of the field article: 'Sources and methods for research on women and Islamic cultures in China, 1700-1900' in Encyclopedia of Women and Islamic Cultures Volume I Brill, Leiden, 2003.
Book, co-edited: Chinese Women Organizing; cadres, feminists, muslims, queers. Oxford: Berg Publishers, 2001.  
Book: Co-authored with Shui Jingjun: The History of Women's Mosques in Chinese Islam: A Mosque of Their Own Richmond: Curzon Press, 2000, 2013 (Chinese edition, 2002).