Contact details
Email: nigel.arden@ndorms.ox.ac.uk
Telephone number: 01865 737859
Role: Supernumerary Fellow; Professor of Rheumatic Diseases and Consultant Rheumatologist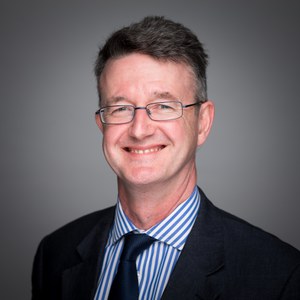 Biography
I was trained at St Thomas's Hospital, London, where I also gained an MSc and MD in Epidemiology. In 2008, I became a Professor in Rheumatic Diseases at Southampton University and also commenced an appointment with the University of Oxford to develop a joint research department between the two universities of Oxford and Southampton. I am based at the Botnar Research Centre and I lead the Musculoskeletal Epidemiology Unit and am Deputy Director of the Arthritis Research UK Centre of Excellence for Sport, Exercise and Injury. I am an International Osteoporosis Foundation Scientific Ambassador and sit on the EULAR (European League Against Rheumatism) Osteoarthritis Guideline Committee and OARSI (Osteoarthritis Research Society International) Guidelines Committee.
Research interests
My research interests focus on the Epidemiology of Osteoarthritis and Osteoporosis. The programme has several major strands: (a) The descriptive Epidemiology of Osteoarthritis and lower limb Arthroplasty; (b) Predicting outcomes and response to treatment of Osteoarthritis; (c) Clinical trials in the management of osteoarthritis and osteoporosis and (d) Sport and exercise and long term musculoskeletal health.
I am increasingly interested in personalised medicine and personalised disease prevention at population levels and how to implement this across different political and health care systems.  I am also setting up an international cohort to use routinely collected health data to further identify disease risk factors and also assess the effectiveness of treatments in the real world.
Selected publications
Bayliss, L.E., Culliford, D., Monk, A.P., Glyn-Jones, S., Prieto-Alhambra, D., Judge, A., Cooper, C., Carr, A.J., Arden, N., Beard, D. and Price, A.J. (2016) Quantifying effect of age on the risk of revision following hip and knee replacement using life-time risk estimates: an analysis of 117,438 total joint replacements from the UK Clinical Practice Research Datalink. The Lancet.
Kluzek S, Sanchez-Santos MT, Leyland KM, Judge A, Newton J, Arden NK.  Response to: 'Painful knee but not hand osteoarthritis is an independent predictor of mortality over 23 years follow-up of a population-based cohort of middle-aged women' by Gao et al.    Ann Rheum Dis. 2016 Feb 10. pii: annrheumdis-2015-209029. doi: 10.1136/annrheumdis-2015-209029
Roos EM, Arden NK. Strategies for the prevention of knee osteoarthritis. Nat Rev Rheumatol. 2016 Feb;12(2):92-101. doi: 10.1038/nrrheum.2015.135.
Leyland KM, Arden NK, Prieto-Alhambra D.  In response to Yang, Tuo et al. "Was the effect of obesity on the relative risk of replacement surgery in knee osteoarthritis patients overestimated?". Arthritis Rheumatol. 2016 Jan 8. doi: 10.1002/art.39578.
M. Jones, A. J. Palmer , K. M. Leyland, N. Peirce, M. P. Lewis, R. W. Kerslake, S. Glyn­Jones, J. L. Newton, N. K. Arden. Patellar cartilage volume of the back leg versus the higher loaded front leg in current elite male English cricket fast bowlers. OARSI 2016. Amsterdam 31st March - 3rd April
Hunter DJ, Arden N, Conaghan PG, Eckstein F, Gold G, Grainger A, Guermazi A, Harvey W, Jones G,Hellio Le Graverand MP, Laredo JD, Lo G, Losina E, Mosher TJ, Roemer F, Zhang W; on behalf of the OARSI OA Imaging Working Group (2011). Definition of osteoarthritis on MRI: results of a Delphi exercise. Osteoarthritis Cartilage. 19(8):963-969.