Every year, in celebration of International WOmen's Day, IGS participates in the community-organized
Oxford International Women's Festival, an event put on by a dynamic group that has been celebrating International Women's Day in Oxford for over 25 years!

This year we are delighted to welcome The Lyric Piano Trio to LMH for a brand-new programme of music by female composers for International Women's Day 2017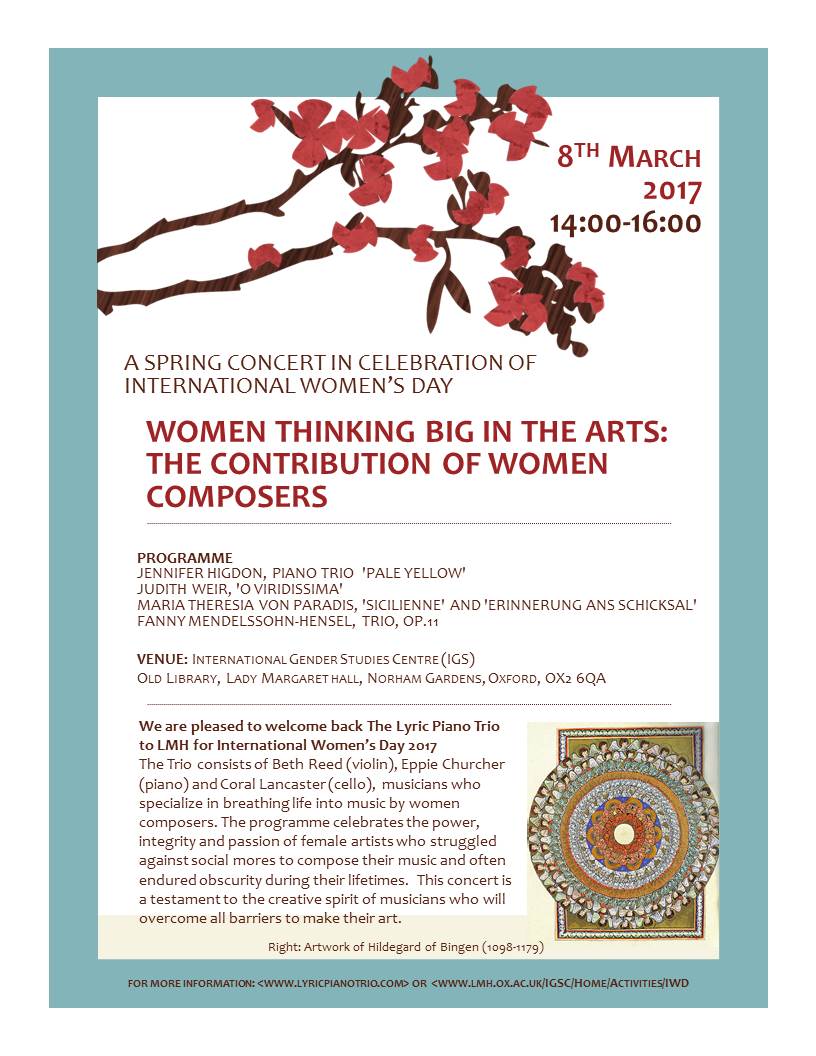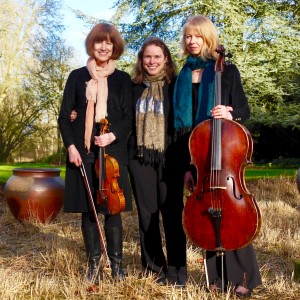 The Lyric Piano Trio
The Trio are Beth Reed (violin), Eppie Churcher (piano) and  Coral Lancaster (cello), musicians who specialize in breathing life into music by women composers. Women composers often struggled against social mores to compose their music and often endured  obscurity during their lives. This concert is a celebration of the creative spirit and of musicians who will overcome all barriers to make their art.
The Programme
Jennifer Higdon, Piano Trio  'Pale Yellow'
Judith Weir, 'O Viridissima'
Maria Theresia von Paradis, 'Sicilienne' and 'Erinnerung ans Schickfal'
Fanny Mendelssohn-Hensel, Trio, op.11
Event Details
TIME AND DATE: Wednesday the 8th March 2017
14:00-16:00
 VENUE: International Gender Studies Centre (IGS)
Old Library,  Lady Margaret hall, Norham Gardens, Oxford, OX2 6QA
CONTACT DETAILS: No registration is neccessary, please contact Karen McCallum with any event-related questions: igs.admin (at) lmh.ox.ac.uk