Contact details
Email: tinacwallace@icloud.com
Role: Research associate: IGS at LMH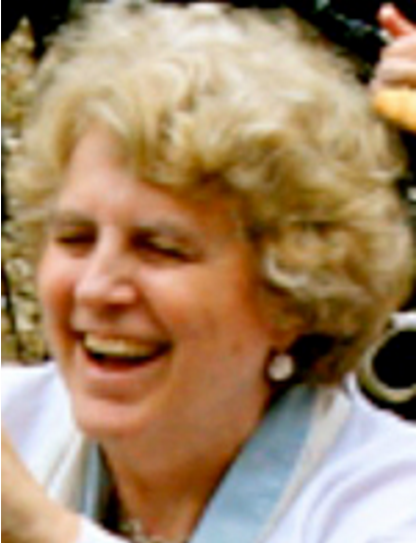 Biography
PhD (Makerere University, Kampala, Uganda)
Teaching, research and development practitioner
Currently working closely with several UK funders and NGOs on issues of gender, strategic planning, evaluation and learning
Convenor of gender policy and practice for DSA, UK
Advisor on international grants to Barings Foundations
Tina Wallace is working with Trocaire in Ireland on a longitudinal study looking at the role of women's participation in institutional and community life. She recently worked with IIEP at Unesco in Paris on what factors enable women to reach senior levels of management and under what conditions they perform well (international comparative study). In the Middle East, she is working with CRTID.A on women's work, looking especially at the care and informal economies to understand how far current approaches to women's economic roles are understood and addressed by government and donor programmes. She is working long term with Plan UK on gender auditing, bringing gender centre-stage in their policies and programmes.
Research interests
Gender in organisations and gender in development practice, especially in relation to water provision,the role of NGOs in promoting social change and addressing poverty, the aid chain and how it affects the way aid is delivered within communities.
Selected publications
Women's work in Lebanon: making the invisible visible, CRTDA, Beitur, 2016.
Wallace, Tina (Senior researcher and writer), State of the world's volunteerism report, Transforming governance. UNV, Bonn. 2015
Wallace, Tina and Fenella Porter, Feminist alternatives in international development. Gender and Development Network, London, UK. 2016.
Wallace Tina and Emma Newbury, Pushing the boundaries: Understanding women's participation and empowerment, Zimbabwe report. Trocaire, Ireland, Nov 2015.
Gender and Water, in Gender and Development Journal, Oxfam (guest editor), 2010
Tackling poverty - learning together to improve women's rights through partnership (with C. Hayes), in International Handbook on Poverty, ed. by Sylivia Chant, Elgar, 2010
Women in education and management, with Helen Banos Smith, for IIEP, UNESCO, Paris, 2015.
Aid, NGOs and the realities of women's lives: a perfect storm: (with Fenella Porter and Mark Ralph-Bowman). Practical Action, Rugby, UK. 2013
Gender equality, the new aid environment and civil society organisations, joint editor/writer with Womankind, WK 2007.
Living Gender in African Organisations and Communities: Stories from The Gambia, Rwanda, Uganda and Zambia, for Transform Africa, 2006 (with S Wendoh)
Changing Perceptions: writing on gender and development, Oxfam, Oxford 1992 [with Candida March].