Email: Dr.Mar.Oxford@gmail.com, ma.khinmarmarkyi@politics.ox.ac.uk
Telephone number: 07778338832, 08651274293
Website http://torch.ox.ac.uk/khin-mar-mar-kyi,
Role:  Dr Ma Khin Mar Mar Kyi is an award-winning social anthropologist and the first Senior Burmese female academic at the University of Oxford. She is a senior Research Fellow and co-investigator on the ESRC project entitled "Gender, Religion, Nationalism & Violence in Myanmar" and the Regional Lead to Oxford Analytica. She is the inaugural Aung San Suu Kyi Gender Research Fellow and is currently co-investigating an ESRC-funded project entitled 'Gender, Religous Nationalism and Violence in Transition in Myanmar'.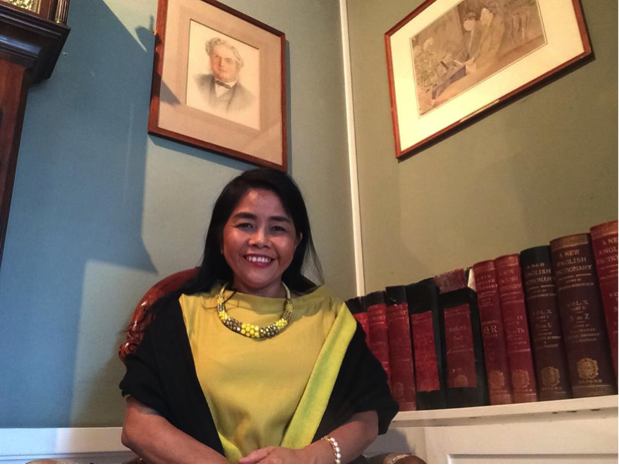 Biography
Dr Mar has won many awards including one of Australia's most prestigious awards for 'Excellence in Gender Research' as well as other awards including the 'Unsung Hero Award' and the 'UN 100 Years 100 Women Award'. She is also the producer of the acclaimed documentary film, Dreams of Dutiful Daughters (2013).
In addition to her academic work, she has advised and consulted as a senior gender advisor various International agencies, including the United Nations, DFID and EU. She was one of the few International Election Observers of the 2015 elections in Cambodia. She also serves as a Board Member and a Trustee to many organisations including Oxford-Myanmar Academic Initiatives, E-Tekkatho, Australian Myanmar Institute and a Regional Lead of Oxford Analytica.
Dr Mar has been invited to deliver talks in UK as well as international conferences including at Chatham House, Oxford Analytica, and FCO as well as Universities in UK, Europe, Asia and Australia. She has organised, co-organised and facilitated various workshops including the 'Women's Ancestry and Heritage Oral History' as well as Methodologies Trainings for university lecturers annually held in many different universities including Yang University in Cambodia. She is a prominent and well-known academic for Burmese studies and has been regularly interviewed by BBC, SBS, ABC, and Aljazeera. She has published widely on Myanmar particularly on gender, and is currently working on a book manuscript and completing the first Gender Curriculum to teach in Myanmar.
Dr Mar is also the co-editor of The Oxford-Myanmar Policy Brief Series.
Research interests
She has researched widely including gender, child protection, education, migration, trafficking, conflict studies, religious nationalism and violence studies.
Teaching
Before coming to Oxford, Dr Mar taught at Australian National University. She has been tutoring students at Oxford University occasionally. She was one of the tutors for WEF Fellowship Programme and the Programme at IGS in Lady Margaret Hall, University of Oxford.
Current Doctoral Supervision
She has supervised many postgraduate students working on Myanmar and is a Doctoral Committee Member of Amsterdam Institute for Social Science Research. 
Selected publications
Khin Mar Mar Kyi, M, Co-Editor, Oxford Myanmar Political Series, University of Oxford.
Khin Mar Mar Kyi, Ma, Critical Education & Gender Education, Yangon Academy, forthcoming.
Khin Mar Mar Kyi, Ma, 2016, 'State, policies and migration in Asia', Christie Gardiner & Fernand de Varennes (ed.,), Asian Studies, Routledge Handbook of Human Rights in Asia, Routledge, Taylor and Francis Books Ltd.
Khin Mar Mar Kyi, Ma, 2016, 'Gender, Peace and Policies', in Farrelly. N., Holliday I., & Simpson A., (ed.,), The Routledge Handbook of Contemporary Myanmar: the Challenges, Routledge, NY .
Mar Khin, M.  Walton, M & McKay, M,2015, "Women and Myanmar's 'Religious Protection Laws'", The Review of Faith and International Affairs
Khin Mar Mar Kyi, Ma, Engendering Development in Myanmar: Women's Struggle for San, Si, Sa, in Cheeseman, N., Farrelly, N & Wilson, T (Ed), 'Debating Democratization in Myanmar', 2014, ISEAS, Singapore,  pp. 305-331.