Contact details
Email: volcanle@hotmail.com
Role: IGS Honourary Treasurer and Research Associate;Projects Officer and Head of Sustainability at International Coffee Organization, London, Latin-America, Africa and Asia;Head of FAO Sub-Office, Food and Agricultural Organization (FAO) of the UN, Iraq, Jordan;Research Officer; Consultant Food and Agricultural Organization (FAO) of the UN, Rome HQs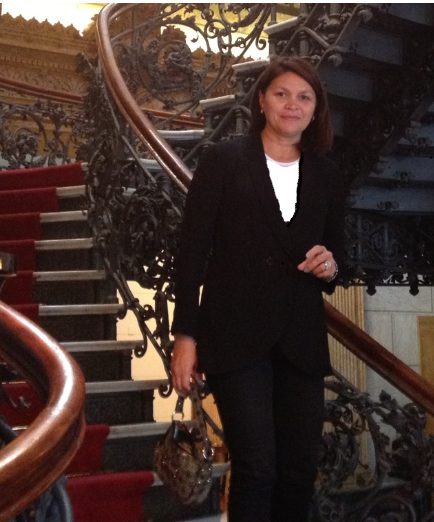 Biography
PhD in Research in Political Economy at the Universities of Perugia, Bologna, and Sardinia, Italy; Post-doctoral studies on Diplomacy, University of Oxford, Department of Continuing Education (October 2013 – March 2014); University Degree in Agricultural Engineering, Universidad Central de Venezuela (1982-1988)
Dr Volcan has 15 years' experience in the development sector, with a focus on economic development and international aid strategic planning. She researches gender inequality to show how gender inequality is not only a justice issue, but an economics issue as well. Specifically, she examines how the exclusion and under-valuation of women's labour leads to inefficiencies and weaknesses in the potential for leadership and business. The inclusion and engagement of the other half of the population will lead, Dr. Volcan argues, to the long-term success and stability of global governance. She is keen at helping emerging companies and fully qualified and as non-executive director to boost gender equality and gender quotas for corporate boards.
Research interests
Economics; Business; Gender; International Development; Latin America; Africa; Asia
Selected publications
Humour, Comedy and Laughter (Edited and Introduced for Berghahn 2016)
War and Women across Continents (Co-edited with S. Ardner and F. Armitage and Contribnuted to, for Berghahn 2016)
A Venetian Island; Environment, History and Change in Burano (Berghahn 2003, 2006)
Beads and Beadmakers. Gender, Material Culture and Meaning (co-edited with Joanne Eicher, and introduced for Berg 1998).
'The Problem of Privacy in Mediterranean Anthropology', (in S. Ardener ed. for Croom Helm1981).
'The Venice Regatta: from Ritual to Sport', (in J. Mac Clancy, ed.1996).
2017, review for the Journal of the Royal Anthropological Institute (JRAI) of: ·Americans in Tuscany. Charity, Compassion and Belonging by Catherine Trundle, Berghahn.