Contact details
Email: karen.mccallum@postgrad.sas.ac.uk
Social media: @settlerstudies
Role: Junior Research Associate of IGS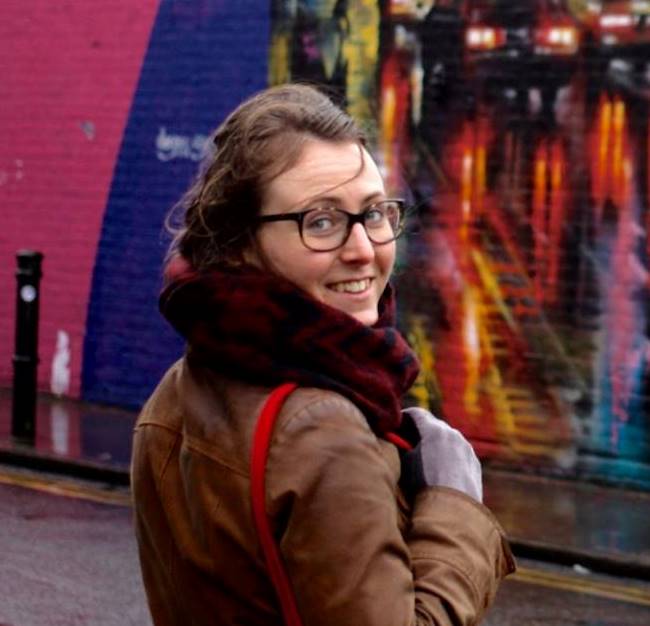 Biography
Karen McCallum is a PhD candidate in Human Rights at the Institute of Commonwealth Studies, School of Advanced Study (University of London). She has a research background in interdisciplinary social sciences with an expertise in Gender Studies and Feminist Research (MA, McMaster University) and Environmental Studies (BENV, University of Waterloo). She aims to generate knowledge that is useful to social movement actors and that pushes the boundaries of academic disciplines. She draws primarily from literature in Gender Studies, Indigenous Studies and Sociology (social psychology, sociology of emotions and social movement studies) in her PhD research. Her PhD project aims to strengthen and support cross-cultural activist alliances between settler and Indigenous environmental organizers in Canada through interrogating the psycho-social barriers that inhibit settlers from engaging critically with Indigenous political aspirations. She intends to complete by the end of 2017 and is seeking post-doctoral research opportunities.
Research interests
Social movement organizing; Canadian environmentalism; cross-cultural alliances; Indigenous sovereignties; gender and work; politics of solidarity; political decolonization in settler states
Selected publications
2015 McCallum, Karen, Felicia Rahaman and Haley Turnbull. "The Paradox of Inter/Disciplinarity: a rethinking of the politics of inter/disciplinarity and 'Women and Gender Studies' for the current moment." Atlantis: Critical Studies in Gender, Culture and Social Justice, 37.1
 2016/2017 [Forthcoming] McCallum, Karen. Review of #IDLENOMORE and the Remaking of Canada, by Ken Coates (Regina: University of Regina Press, 2016) for Antipode: A Radical Journal of Geography.
2016 --- "Review of: We make our own history: Marxism and the Twilight of Neoliberalism, by Laurence Cox and Alf Gunvald Nilsen (London: Pluto Press, 2014) in Human Geography, 9(1): 111-114.
2016 --- "Review of Blockades or Breakthroughs? Aboriginal Peoples Confront the Canadian State, by Yale D. Belanger and P. Whitney Lackenbauer (Montreal & Kingston: McGill-Queen's University Press, 2015) in British Journal of Canadian Studies, 29(2): 286-7. 2
2013 McCallum, Karen. "Making Thanks for a 'Gift' Unwillingly Given." Decolonization: Indigeneity, Education, and Society, August 8 2013. http://decolonization.wordpress.com/2013/08/08/making-thanks-for-a-gift-unwillingly- given/.