Contact details
Email: jdmomsen@ucdavis.edu
Role: Research Associate: IGS at LMH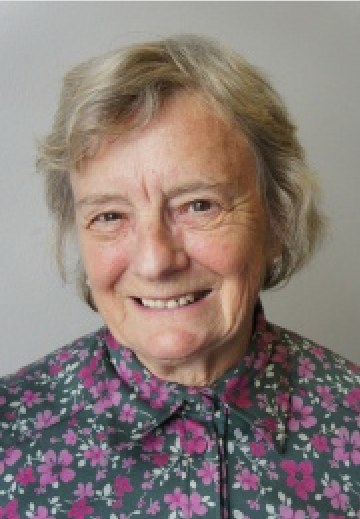 Biography
Ph.D. Geography (KCL), M.Sc. Agricultural Economics (McGill), Diploma in Education (Oxon), B.A., M.A., B.Litt. Geography (Oxon).
Emerita Professor of Geography, University of California, Davis.
Has held permanent positions at King's College, London and the University of Newcastle upon Tyne and visiting academic positions at the Institute of Development Studies, Sussex, and universities in Leeds, Calgary, Rio de Janeiro, Costa Rica, Barcelona, Groningen and Singapore.
Founder of the International Geographical Union Commission on Gender.
Co-editor of the Routledge Series International Studies of Women and Place. Currently member of the Editorial Board of the Journal of the Associación de Geografos Espanoles, and Cuadernos de Turismo.
Trustee of the International NGO Training and Research Centre (INTRAC) (2009-2015)
Current research: Impact of Fair Trade on small farmers, agrobiodiversity, impact of out migration on Mexican villages.
Research interests
Tourism in small island states, gender and settlement in the nineteenth century, Canada Gender and agricultural development, rural development, tourism.
Selected publications
Anne Coles, Leslie Gray and Janet Momsen (eds) (2015), The Routledge Handbook of Gender and Development.  London and New York: Routledge
Isobel Kunze and Janet Momsen (2015)  "Exploring gendered rural spaces of agrobiodiversity  management, a case study from Kerala, South India" in Coles, Gray and Momsen (eds.),The Routledge Handbook of Gender and Development, London and New York: Routledge.
Aladuwaka, S. and J. Momsen 'Micro-credit, Poverty Alleviation and Women's Empowerment: A case study from Rural Sri Lanka' in Momsen and Buang op.cit.pp.170-189.2013.
Dilley, C. and J.Momsen 'Women in Fair trade Coffee Production in Nicaragua' in Momsen and Buang op.cit.pp.95-111. 2013.
Momsen, J.H. 'Patriarchy in absentia: Women and Development in the Caribbean' in Momsen and Buang op. cit. pp.81-94. 2013.
Momsen, J. H. (2010). Gender and development (2nd ed.). New York; London;: Routledge.