Contact details
Email: k.thornhill@univ.oxon.org
Social media: @KerrieThornhill
Role: Assistant Professor in Gender Violence, London School of Hygiene and Tropical Medicine; Research Associate at IGS.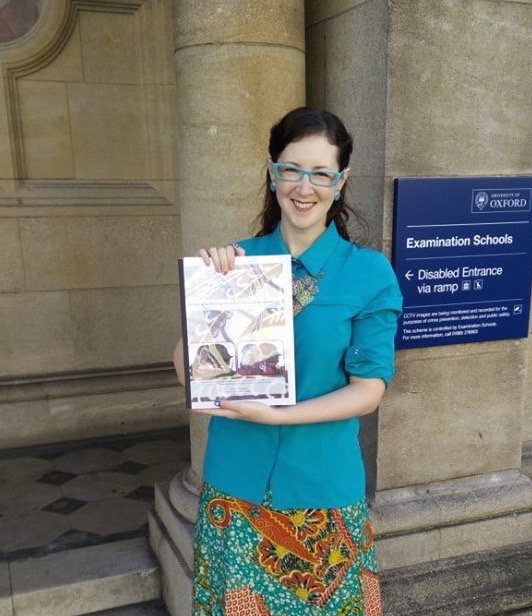 Biography
Kerrie Thornhill currently holds several positions at the University of Oxford. Since 2015 she has worked as the Academic Mentor for the MSt in Women's Studies, as well as the Academic Convener of the Global Dialogues & Women's Empowerment in Eurasian Contexts (WEF) Feminist Mentoring Programme. In 2016, she co-designed and taught the first graduate course in Gender, Geography and the Environment at the School of Geography and the Environment. Her future research interests include climate change and gender violence, and the intersections of indigenous feminisms and indigenous sovereignties.
Her academic background is multidisciplinary, with an undergraduate degree in International Relations from UBC, an MPhil in Development Studies and a DPhil in Geography and the Environment at University of Oxford. Her doctoral research examined the links between colonial history and contemporary public attitudes towards gender-based violence in postwar Liberia. Kerrie's past career experience includes: sexual violence crisis support and advocacy work in Canada, supporting immigrant and refugee women as a programme coordinator for Calgary Immigrant Women's Association, and supervising a research team in urban Ghana under Oxford's Centre for the Study of African Economies. She has worked with Oxfam, the Red Cross, the Ghana Education Service, and several community-based organisations in West Africa.
Research interests
Gender violence, fieldwork and qualitative methods, humanitarian disasters, post-conflict development, climate change, West Africa, colonial history, feminist theory.
Teaching
Academic Mentor, MSt in Women's Studies, Humanities Division, University of Oxford 2015-present.
Tutor, Gender, Geography and the Environment, School of Geography and the Environment, 2016.
Gender, Discourse, and Representation: Options course for MSt in Women's Studies and the IGS Women's Empowerment Fellowship. 2015-present.
Other teaching and curriculum design includes: Gender Violence & Institutional Transformation (2015-present), Gender and Development in Africa (2012, 2014), Queer Theory (2015), Urban Anthropology (2015).
Selected publications
Forthcoming, 2017: 'Power, Predation, and Postconflict State Formation: the public discourse of ritual child rape in Liberia'. For themed selection in Third World Thematics, of Third World Quarterly.
In press, 2017: Mystiques: a feminist homage to Roland Barthes. Edited by Kerrie Thornhill and published by Oxford Feminist E-Press, International Gender Studies Centre. Accepted and awaiting publication at website re-launch, Spring 2017.
Review, 'Searching for Normal in the Wake of the Liberian War by Sharon Alane Abramowitz'. Cahiers D'Etudes Africaines. 2015. http://etudesafricaines.revues.org/18323
Editorial, 'Academic questions about the Ebola crisis'. http://democracyinafrica.org/academic-questions-ebola-crisis/. Democracy in Africa, October 2014
Book chapter [peer reviewed], 'You must sit on the old mat to ply the new one: rethinking threatened masculinities and postconflict gender violence in Liberia', in J. Freedman (ed) Engaging Men in the Fight Against Gender Violence: Case Studies from Africa. Palgrave MacMillan, 2012.