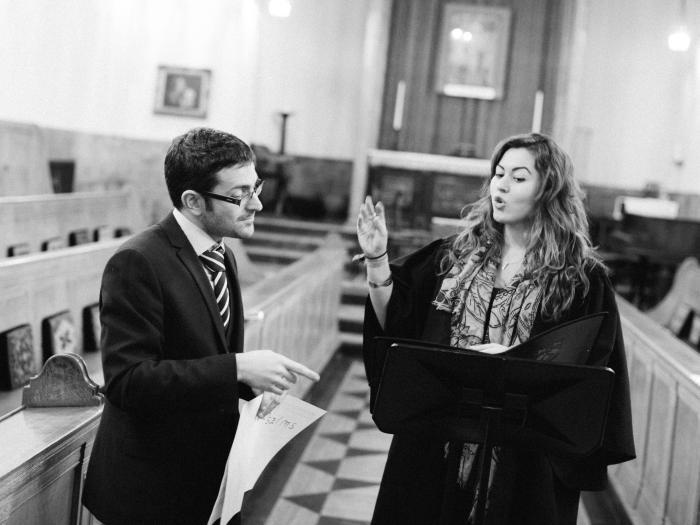 Organ Scholarship at LMH
The Organ Scholarship at LMH gives exciting scope for taking initiative and developing a distinctive and individual contribution to the musical and religious life of the College. There are usually two Organ Scholars at LMH at any one time, and candidates for Organ Scholarships are expected to have developed skills in organ playing to at least ABRSM Grade 8 standard.
Organ Scholars assist the Director of Music in the training of the Choirs and accompaniment of services. With the guidance of the Director of Music, Scholars have freedom to explore the riches of traditional church music with regard to the settings of the responses and canticles, and anthems for the evensong service.
Organ Scholars develop skills in choral accompanying, conducting, administration and leadership, and organ study. The Scholar will play voluntaries, hymns, etc., on the organ and train and conduct the choir during practice and at the regular and occasional services:
Sundays 5.30pm for sung Eucharist alternating with Choral Evensong.
 
Fridays 5pm for practice.
 
occasional services including memorial services, weddings, College events and Compline.
In addition to their regular duties, Organ Scholars have many opportunities for concerts, tours, recordings and collaboration
The value of the LMH scholarship is £350 per annum, with grants for organ and singing tuition, and an annual grant to attend an organ course. Other benefits include a room in College for three years, which includes a piano. The Chapel a double-manual harpsichord and a grand piano, all of which are available for the use of the Organ Scholars. Prospective applicants are welcome to contact the Director of Music at any time. nicholas.prozzillo@lmh.ox.ac.uk